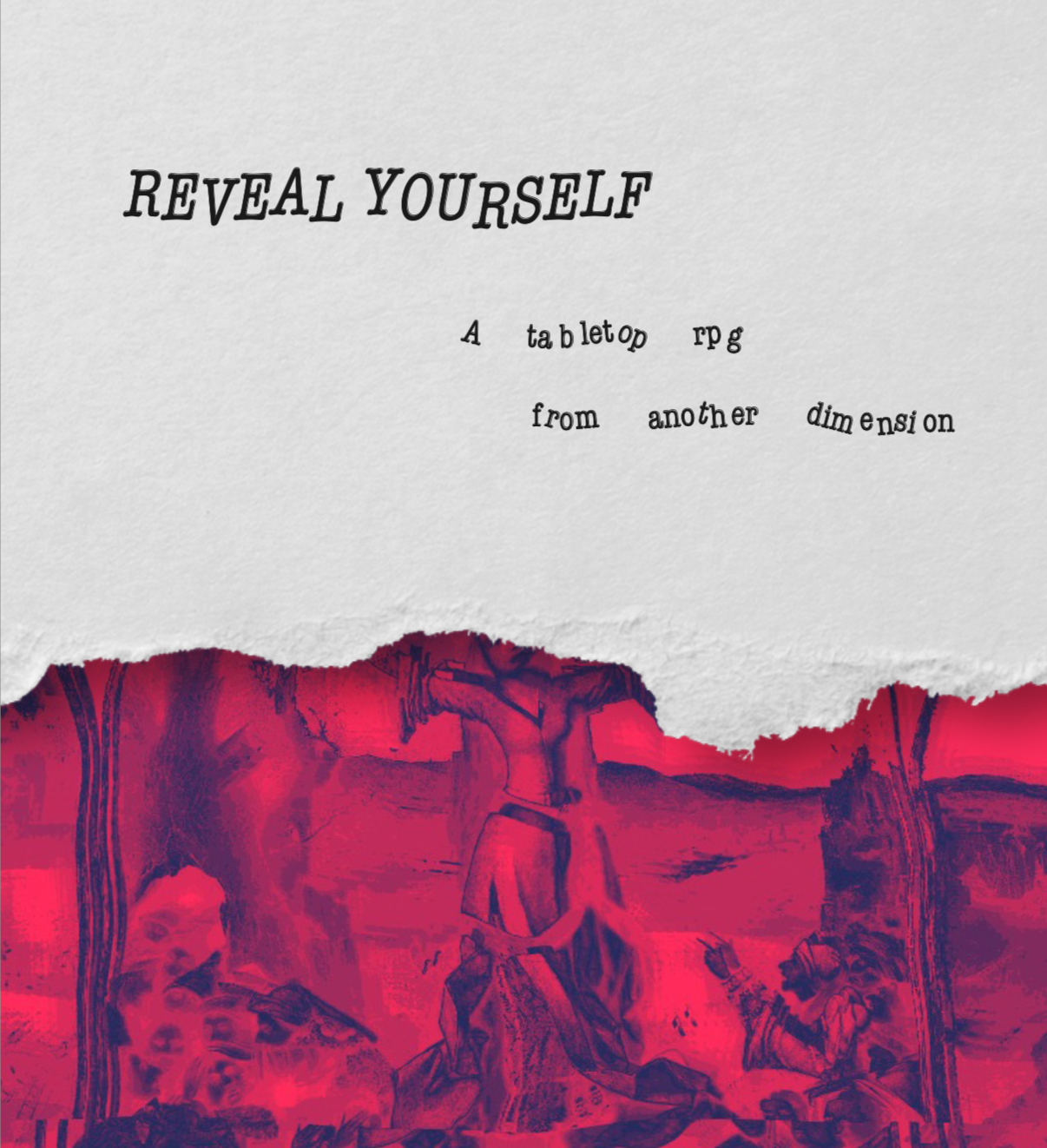 REVEAL YOURSELF
A downloadable tabletop game
THERE IS SOMETHING WRONG IN THE WAY THEY WALK AND THE WAY THEY SMILE AND THE WAY THEIR TONGUE RUNS ACROSS THEIR LIPS AND I AM AFRAID AND THEY KNOW I AM AFRAID AND NO ONE NO ONE NO ONE CAN TELL IT IS NOT THEM BUT IT IS NOT THEM IT IS DEFINITELY NOT THEM ANYMORE

A simple reverse-horror PBTA tabletop game system about monsters normal folks disguising themselves as people doing normal things and wiping out an isolated human compound relaxing on a lovely vacation.
- Four evocative playbooks (HIVE, FLESH, HAUNT, STRANGE) that each imitate a different genre of horror.
- Questionably written expressive, in universe text and garish unique page design.
- One of the winners of the esteemed 2019 Creepypasta Cookoff.
- Bugs, blood, and torment.

(Warning for disturbing imagery)
Download
Click download now to get access to the following files:
REVEAL_YOURSELF.pdf
15 MB